Insights Hub
Intralogistics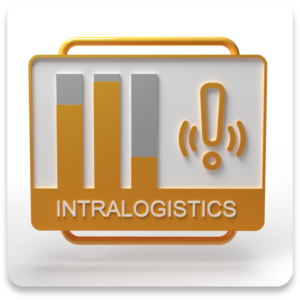 Logistics Process Optimization in the Insights Hub Cloud
Insights Hub Intralogistics is an application created entirely in Mendix Studio with the purpose of optimizing logistics processes.
It calculates essential parameters and monitors the state of material channels. It minimizes downtime related to material shortages and supports understanding of internal supply processes.
The key capabilities of the Insights Hub Intralogistics application include:
Calculation and visualization of material replenishment and consumption times on channels to gain insights into the production process.
Automatic detection and generation of notifications in various scenarios, ensuring production continuity and minimizing downtime caused by material shortages.
Built-in overview dashboard providing real-time material supply status.
Automatic exclusion of unnecessary data points, such as replenishment or consumption times during planned downtimes or holidays.
The application automatically detects issues such as:
Channels below the minimum replenishment level.

Materials in incorrect positions.

Consumption time shorter than replenishment time.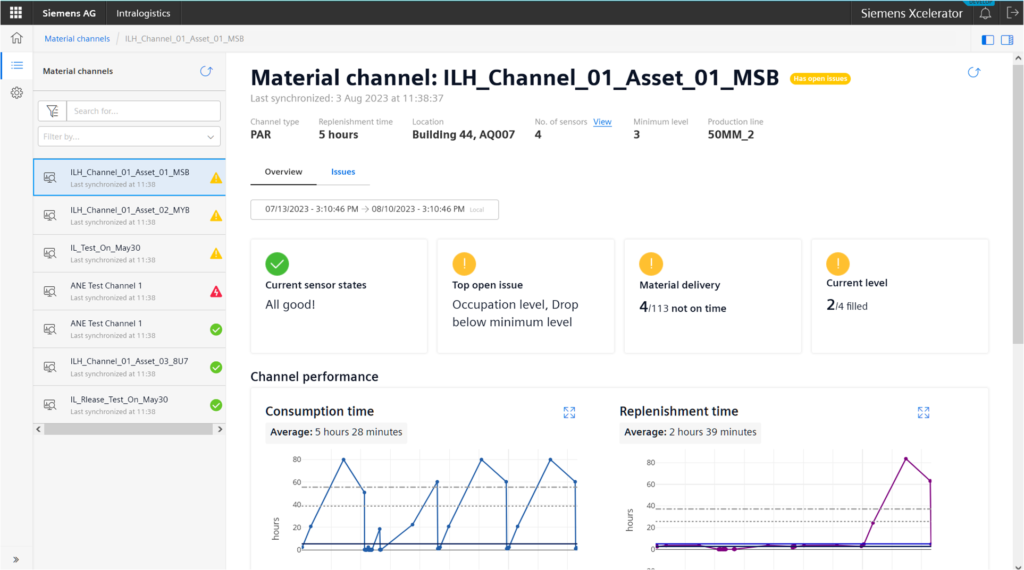 Insights Hub Intralogistics is dedicated to two roles: the Manager of Logistics Processes (MLP) and the Operations Manager (OM). MLP focuses on optimizing logistics processes, minimizing downtime due to material shortages. OM, working on the production line, oversees material deliveries and handling. The application aims to solve their problems by providing appropriate diagnostic and monitoring tools.
Do you need similar software?